This unique web application is provided a
s an exclusive feature for DPS clients.
In a nutshell, the application allows users to

open any EPUB3, presenting each image and any Alt-text content related to it.
edit the alt-text

save the edited EPUB3 as a new file
To use A++. open the application from the DPS menu: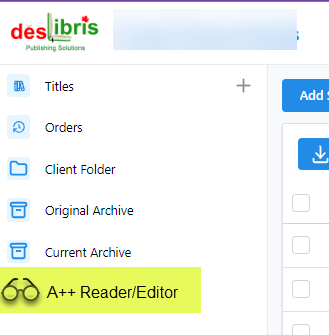 The initial screen will offer a "Files" menu, allowing any EPUB3 in a local directory to be opened for editing.
To use A++ with a DPS file, download the file from the "Conversions Delivered" folder and store it on a local drive.
When the file is opened, the cover will appear with a sidebar which presents a thumbnail of each image in the book.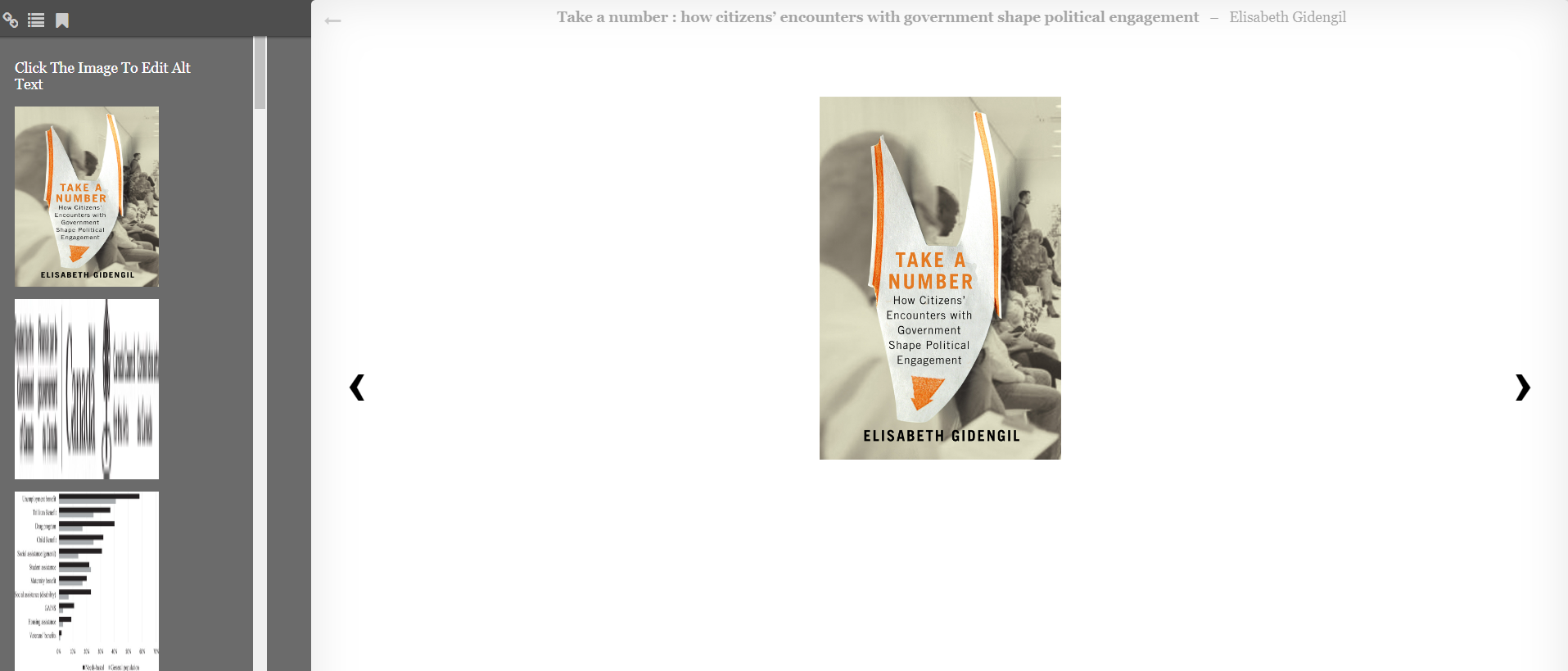 Clicking on an image will present a view showing the image, any existing caption or related text, and a text box in which improved alt-text can be entered.


Navigational aids allow stepping through the images and making required changes.

Upon completion, use the File "Save" or "Save as" option to save the file locally, renaming it to indicate the processing.

To return the file to a DPS account, use the "Upload to Client Files" option in the app.

This will add the file to the Client Files folder, from which it will transferred to your "Conversions Delivered" folder for shipment to distributors if required.
Potential Uses of A++
The url may be given to authors and editors needing edit access to a particular title.

Where the source file has been created by DPS, the saved version may be used to remediate and replace the AEPUB3 without additional charge.

Where the source file has been created by another provider, the saved version may be used as the source file for a new order.

Using Artificial Intelligence in Image Descriptions

Effective November 1, 2023, all Accessible ePUB3 orders will include Alt-text image descriptions created by an AI service.

While these may not be publication-ready, they will provide an excellent starting point for modification by authors and editors.

Use A++ to view and alter these descriptions.